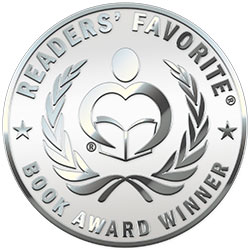 Reviewed by Susan Sewell for Readers' Favorite
Shifters are disappearing without a trace, and the supernatural community believes a banished wolf is either the key to the world's demise or its salvation, in the thrilling paranormal suspense novel, Hell's Key (Siblings of the Underworld: Book 1) by Linzi Baxter. When Paldon is marked and banished from the North American Pack without a trial, she trusts no one. Becoming a private investigator, she makes her living as a bounty hunter chasing humans. A decade later, Paldon's life is once again disrupted when the Vampire King and Ryker, the Alpha wolf of the local pack, come to warn her that supernaturals are vanishing. Arguing that she doesn't need protection, Paldon is adamant about taking care of herself. That is until she goes home and finds her human secretary held captive in her living room. After a bloody battle with demons, a decaying wolf, and trolls, Paldon receives the unsettling news that she is the daughter of Lucifer. And worse, he doesn't know who her mother is. Believing her mother is behind the attacks and disappearances, Paldon must find her without blowing up the world or getting killed. Struggling to maintain the power that flows through her, she grudgingly works with Ryker and her sister Wrath, one of the deadly sins. Who is abducting the supernaturals? And why are they targeting Paldon?

The opening book in an exciting series, Hell's Key (Siblings of the Underworld: Book 1) by Linzi Baxter is a scintillating shifter story, in which a daughter of the devil is the principal character. From the first sentence, Paldon's snarky nature is amusing and entertaining. Akin to Janet Evanovich's character Stephanie Plum in attitude and vocation, Paldon contrasts with hers as a shapeshifting wolf and the offspring of Lucifer. Brilliantly written, this stunning novel has engaging characters and is filled with humor, romance, and suspense. Although the story comes to an abrupt and unexpected ending, the startling conclusion is the perfect segue into the next book, leaving the reader hungry for the sequel. Far superior to Stephenie Meyer's Twilight novels, fans of shifter and vampire stories will not want to miss reading this series! With the inclusion of intimate scenes, it is more suitable for the age of young adult readers and above.