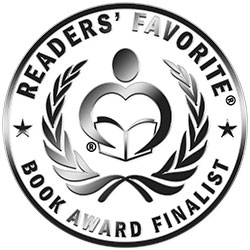 Reviewed by Edith Wairimu for Readers' Favorite
In the Christian contemporary romance novel, Helping Hands: Companion of Baggage Burdens by Ken Saik, a woman finds solace and guidance from a loyal friend as she deals with painful memories and heals from physical wounds. Jill is struggling to re-establish her life as she recovers from a devastating accident. She longs to be involved again in her children's lives after her long hospital stay but the children seem to have made their own plans. Without a car and unable to return to her former job in the short term, Jill wonders whether her life will ever return to what it used to be some months ago. Her friend, Bill, sticks by her, helping her navigate current challenges and face other traumatic events in her childhood and past.

Through Jill's courage in dealing with her past and recovering from physical and emotional wounds, Helping Hands shows that healing is possible even though Jill has lived in pain for years. I found Bill to be a likable main character too for his support and patience when guiding Jill toward recovery. I loved that the book portrays a realistic image of relationships and includes helpful tools for handling disputes within families and working toward reconciliation. Each character is fleshed out including the supporting characters as the motives behind the decisions they make are examined. Helping Hands: Companion of Baggage Burdens by Ken Saik is a realistic and moving romance novel with authentic characters. It inspires hope that healing from psychological and physical trauma can be achieved through faith and support.