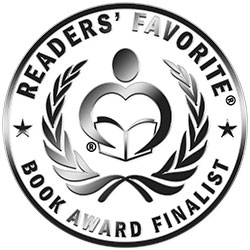 Reviewed by Ammaarah Seboa for Readers' Favorite
Kathleen Stone's Hey Jude centers on love, loss, and forgiveness. Having been a disappointment from childhood, Jude is used to her parents' contempt and expectations of failure. When given the chance to help a little boy and turn her life around, she takes it. It wasn't an easy decision though and mostly fueled by the fact that she wanted to avoid rehab. But after meeting Shea, it seemed that Jude's life had a new meaning. Shea's father, Ziggy, certainly doesn't make her job any easier when he seems to have the same disposition as her parents. But like every hard-working girl, Jude proves him wrong and establishes such a connection with Shea that even strangers would question his parentage.

While Hey Jude is a beautifully written novel, I can't help but feel that a lot went unsaid. With the novel's abrupt ending and lack of an epilogue, it feels as if the characters weren't able to get any sort of closure, which seemed a little unrealistic to me. A few of my favorite scenes in the novel center on the slice of life moments with Shea, Jude, and Ziggy. Although it doesn't seem that way in the beginning, these three are exactly what they all needed. Kathleen Stone provided a well-paced plot that gave us insight into each character, their traumas, and how they overcame them. From Jude's black sheep of the family situation to Shea's similar position, because he was deaf, it was a touching story that focused on romance, comedy, and unconventional family dynamics.