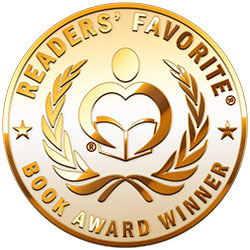 Reviewed by Sefina Hawke for Readers' Favorite
His Ragged Company: A Testimony of Elias Faust - Book 1 by Rance D. Denton is an audiobook that would appeal most to a mixed audience of young adults and adults who enjoy western-style fiction with a dash of magic and who do not mind some violent content. Elias Faust is the town marshal of Blackpeak, Texas, and he has a habit of dealing with town problems by throwing lead until the problem goes away. However, merely throwing lead won't be nearly enough to deal with Magnate Gregdon and his undead syndicate who are determined to tear the town apart to claim what lies underneath it. Will town marshal Elias Faust be able to save Blackpeak or will Magnate Gregdon and his reanimated corpses triumph?

Move over Cowboys vs Aliens and make room for town marshal Elias Faust in His Ragged Company by Rance D. Denton. The closest I have ever come to finding media similar to this was the Cowboys vs Aliens movie. I have to say I was far more impressed with this western magic mix than I ever was with that movie. This book quite simply excelled with its seamless blending of two very different genres. I especially enjoyed how Elias Faust felt like a real wild west character and I could not get enough of him. I really hope the author decides to write more books in the genre mix!

The narrator of this audiobook is John Pirhalla. Mr. Pirhalla is an accomplished voice actor who has many acting credits to his name including Surgecaller: Oathbound and Knighthood, The Chaos Rises: An Elemental Warrior Series, and The Master Executioner. Mr. Pirhalla's acting expertise shone brightly in this audiobook because he did not merely read this book out loud for the audience, but instead performed it. He did a most spectacular job of drawing his listeners into the story with only his voice.