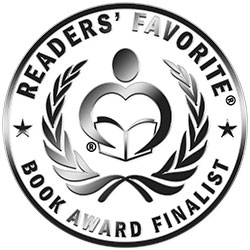 Reviewed by Anne-Marie Reynolds for Readers' Favorite
Hold, Please is Richard Hester's story of Stage Managing A Pandemic. It's March 2020, and the Coronavirus Pandemic is starting to take hold. At last, the President has acknowledged the seriousness of the situation, and panic begins to set in. Broadway shuts down, and Richard Hester, Broadway stage manager, spends his evenings watching TV, waiting for news. The weeks turned to months, and everyone changed. Millions died, and people were separated from their families and friends. George Floyd's death shocked the world and made us all aware of how we treated others. World economies shut down, and many people's jobs changed, not always for the better. If all this weren't enough, America was torn apart by the Presidential election and the Capitol Hill attacks. This book takes you on a wondrous journey in an attempt to make sense of it all and try to gain some perspective. The pandemic changed us all, and it changed the world, but some managed better than others.

Hold, Please by Richard Hester is an amazing book written by a clearly talented writer. Written almost like a diary, it chronicles events from the writer's perspective. It is, in many ways, a humorous yet bittersweet look at what are undoubtedly some of the worst years of many of our lives. But this isn't just about what we've been through; it's about where we are going, the direction we should take, and the attitude we should adopt to get through whatever life throws at us. Richard Hester has a gift; like you listen when a master storyteller begins to speak, so you feel compelled to read what Richard writes. And just to make things seem so much brighter than they were, his detailed stories of life under Covid intertwine with tidbits about his life in the theater. If you doubt what the world is now coming out of, I urge you to pick up this book and read it – you'll know exactly what it was all about, and you may even understand more about who you are as a person.