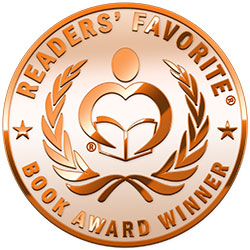 Reviewed by Edith Wairimu for Readers' Favorite
Holding Fast: A Memoir of Sailing, Love, and Loss by Susan Cole chronicles a family's sailing journeys and their thrilling Caribbean adventure. Inspired by his own childhood experiences, John wanted his daughter, Kate, to feel excited about their upcoming sailing journey. Contrary to Kate's reaction, Cole struggled to leave behind the community and home she had established before the move. But John was determined and his adventurous spirit began to rub off on Cole. In the memoir, Cole shares their adventures, the challenges involved including the times their commitment was tested. Nothing, though, could deter them. In a journey that began as a search for adventure, along the way they found love. They also developed the courage to face their greatest fears and follow their unconventional dreams.

From the sinking of their boat to Cole facing a hurricane by herself while John was away, the memoir is filled with many absorbing events that show the family's resolve. I loved that the memoir also follows the couple's love story which is made more captivating by their dissimilar viewpoints and backgrounds. Despite their differences, Cole is willing to abandon the perspectives she grew up with and follow John on an extraordinary and scary journey. There are also many endearing scenes of family moments and bonding experiences onboard the boat, Laughing Goat. Riveting descriptions of the cultures and political state of the places they visit are also included. I loved this book. It is captivating and well-written throughout. Holding Fast by Susan Cole is a powerful memoir that captures a family's loving journey and their daring sailing adventures.