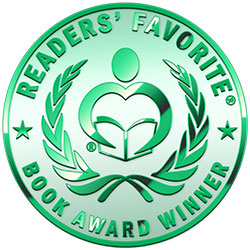 Reviewed by Romuald Dzemo for Readers' Favorite
Home To Kentucky: The McCoys Before The Feud Series Vol. 2 by Thomas A. McCoy is an intelligently plotted and beautifully written story with strong historical undertones; a rollicking tale of adventure. Set in Kansas in 1865, Wiley McCoy and his siblings are headed home with plundered gold stacked in wagons. Although destined for home, they have a huge problem: making the journey back safely without attracting the attention of law enforcers. But how can they lay low with so many war deserters and bandits running across their trail? And what happens when they cross paths with the people they least expected: the Pinkerton detectives.

We meet the characters six weeks after the last raid on the North's stockpiles of southern valuables. The general's attempt to find the raiders had not been fruitful, and his investigation had all but died out. The author provides interesting background information on the characters, mostly men who had served in various units of the army. The narrative voice is strong, the action intense, the scenes focused and the entire story filled with action. You will hear lots of gunshots, follow the characters through very tight situations, and hear pounding heartbeats. Home To Kentucky: The McCoys Before The Feud Series Vol.2 is filled with adventure and daring. It is bold, it is balanced, it is deft. The plot development is complemented by the depth of character and vividness in the setting. This is a story that will entice fans of westerns, sleuth, action, and adventure tales.