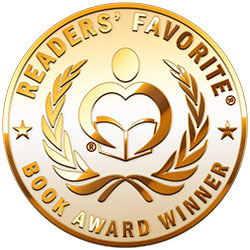 Reviewed by Susan Sewell for Readers' Favorite
A doctor leaves her job and family behind to rescue her oldest daughter from a prison camp in the thrilling dystopian novel, Hope Ignites by E.A. Chance. Two years ago, a solar flare brought the world to a halt, and the power-hungry vice president took over. Dr. Riley Poole Cooper and her oldest daughter Julia were at a conference on the east coast when it hit. Her two younger children and parents remained behind in Colorado, and after many hardships, Riley and her new husband, Coop, made it back home. Unfortunately, Julia was captured and placed in a prison camp. When Riley receives the location where Julia is incarcerated, Riley drops everything and begins the dangerous journey to rescue her daughter. Because she left without telling Coop, her colleagues, or her family, Riley is on her own. Unfortunately, when Riley reaches her destination, she discovers that Julia is no longer there. Despite the fact she is confronted with poisonous rattlesnakes, drug runners, capture, prison camp, and her nemesis, Colonel Yeager, Riley is determined to rescue her daughter. With everything going against her, can Riley survive?

Hope Ignites: A Post-apocalyptic Family Adventure (Shattered Sunlight Book 3) by E.A. Chance is a thrilling dystopian novel. Brimming with excitement and danger from the first page until the last, this book is a spellbinding and unforgettable adventure. With a riveting plot and gripping scenes, the intensity escalates to an exciting and explosive conclusion. Building on the previous novels, the background and the characters are well-defined and relatable, giving this book the ability to be read as a standalone. Everyone who enjoys post-apocalyptic dystopian novels with strong heroines will not want to miss this series!