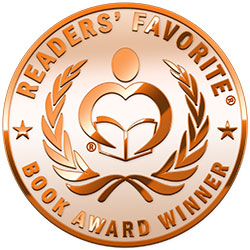 Reviewed by Mamta Madhavan for Readers' Favorite
Horse Prayers: Poems From the Prairie by Anna Blake is a collection of poems and photographs that gives readers a glimpse into the simple beauty that transforms the Colorado prairie. Be it the animals on her farm, the exquisite sunsets, or the daily routine, the poet holds readers captive with her wonderful descriptions and pictures and transports them to the place where life is still simple and the rawness of nature still exists. From the sunsets to the animals to the clear air, the author handles all the subjects associated with the prairie with finesse and elegance.

The poems resonate well with readers and the poet's love for her land, nature, and animals is tangible through the words and pictures. 'Loss' is a poem that reflects the longing of the poet and it gives readers an aesthetic way to look at sunsets and the ending of a day, with a pinch of remorse, and yet it appreciates the 'simple wealth of earth and sky'. It is an achingly beautiful collection for all those who love animals, especially horses, and the collection lingers on the richness and raw beauty that is in abundance in the universe. It is a collection readers will return to again and again - the fresh air of the prairie, the innocence of the animals, the large canvas of nature's daily activities, and the enchanting photographs are real, relatable, and memorable. All the poems in the sections Wolf Moon, Pink Moon, Strawberry Moon, Harvest Moon, Hunter Moon, and Cold Moon will leave readers wanting more.