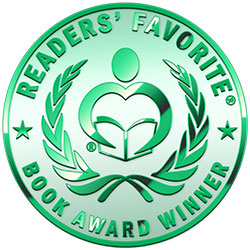 Reviewed by Susan Sewell for Readers' Favorite
A reincarnated medieval knight and his squire fight to protect a modern-day lady from an ancient dark spell in the exciting romance novel, Hot Magic (Cat's Paw Cove Book 5) by Catherine Kean. While his grandfather is on vacation, Lucian Lord and his feline squire, Galahad, are in charge of his antique shop, Black Cat Antiquities. Molly Hendrickson, a third-grade teacher from Seattle, is temporarily in town to settle her recently deceased mother's estate and take charge of her cats. When Molly brings some of her mother's items to Lucian's shop to be evaluated, she and Lucian are instantly and inexplicably attracted to each other. However, dark magic is brewing beneath the surface of the town and is threatening their past, present, and future. Will Molly and Lucian have a chance at romance? Or will a sinister presence take over their lives?

Hot Magic (Cat's Paw Cove Book 5) by Catherine Kean is a delightfully entertaining paranormal romance novel. A bewitching plot and enchanting characters create an enthralling story. The twelfth-century English backdrop of the story made a marvelous setting for the characters and set the tone for the ancient magic that flowed into the present-day background of the mystical village of Cat's Paw Cove. The town and characters are unique, giving the story a feeling of enchantment and mystique. From the very beginning, it captures the imagination and builds to an exciting finale. I thoroughly enjoyed the book from start to finish, and I highly recommend it to everyone who loves romance novels with a magical flavor.