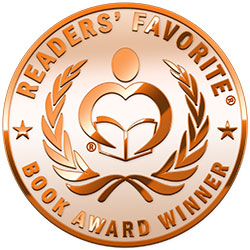 Reviewed by K.C. Finn for Readers' Favorite
How the Ə Got Producted: A Love Story is an unusual work of fiction in the humor, alternative thinking, and adventure subgenres. It is aimed at the general adult reading audience, contains moderate usage of explicit language throughout, and some unusual sexual situations. It was penned by author N K Von S. The story follows the exploits of protagonist N. after she is left in emotional ruin by a failed love affair. Throwing herself into her work in Washington D.C., N. enters a world of influence and lobbying surrounding the biomedical technology industry. Here she discovers the Ə, a technology that could change the world forever.

Politically savvy readers will find much to engage with in the central plot of this highly original and intriguing novel. Author N K Von S packs a surprising amount of detail, critical thinking, and plot points into a concise space, moving the story along at a pace that allows readers to let the details sink in, but also keeps things hurtling along as N. gets more and more deeply involved in the consumerism and competition of it all. There's much to be said about our modern take on technology so closely integrated into our modern lives, and this novel really homes in on why we feel such a desperate need for "the next big thing" all the time. Overall, How the Ə Got Producted has to be read to be fully understood, and it comes highly recommended to satire fans seeking critical commentary on our world today, as well as those looking for original storytelling with unpredictable new ideas aplenty.