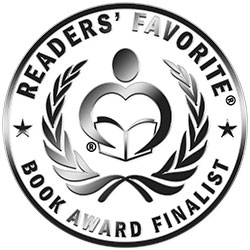 Reviewed by Michelle Robertson for Readers' Favorite
How The Octopus Got Eight Arms: Two Arms Are Never Enough by Yvonne Arroyo is an adventurous love story of a pair mismatched in looks but a match in their hearts: an octopus and a shark. This is their adventure through love and life up to the point where it is revealed why an octopus now has eight arms.

What a delightful, light-hearted, and unusual story about two sea creatures in love. As the couple experiences life, they soon encounter parenthood, stress, and the overwhelming need to have more hands or arms to handle all the tasks when it comes to raising children. This is a story that will bring a smile to your face, and a laugh to your voice. The book contains brilliant illustrations, full of color and excitement.

Reading this book, I was reminded of how I wished I had more arms or legs to achieve more tasks, or carry more items for my children. The story is very relatable to parents, although fiction. The way the octopus is depicted as a first time father, a little stressed at the needs of his children, was funny, and not far off from actual emotions in most families. The author is very creative. This is a book for both parents and children of all ages to read and enjoy together.