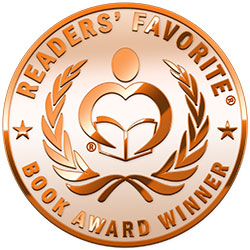 Reviewed by Christian Sia for Readers' Favorite
Hummingbird in Underworld: Teaching in a Men's Prison, A Memoir by Deborah Tobola is a book about making a difference and the power of passion. It is 2000 and Deborah is forty-five when she lands her dream job to run Arts in Corrections (the Fine Arts Program at the California Men's Colony in San Luis Obispo). It's the place of her birth and what Oprah had proclaimed to be "the happiest city in America." It is the same prison her father had worked in when he attended Cal Poly. As she sets about her work, she quickly discovers that the prison has remained stuck in the past; no contact with the outside except via telephone, and then there is the drama, the cliques, and the inhumanity of some officers who don't think prisoners deserve programs. Crime can exist in the very heart of prison and it can be a very dangerous place, especially for a woman. Follow her story as she connects with inmates and works hard to help them find their voices. Can she break ground for them with the innumerable challenges and obstacles, especially from unkind officials?

This is a fascinating story that begins with background information about the author's family, the love between her mother and father and how they met. But Deborah doesn't dwell much on the family drama. She immediately takes readers to the heart of her story, a story filled with lessons. First, she offers a powerful image of what prison life looks and feels like, allowing readers to gauge the dynamics that define it. Second, she explores relationships between prisoners and other prisoners, and prisoners with prison officials. Third, she describes a difficult yet fulfilling journey in helping prisoners connect more with themselves through art. The writing is gorgeous and the voice strong and engaging. It is interesting to have a glimpse of men's prison life through the eyes of a woman. Hummingbird in Underworld: Teaching in a Men's Prison, A Memoir is the story of one woman's faith in others and how that faith brought out the best in some of them. It is interesting to discover the hidden beauty in characters who, apparently, are criminals.