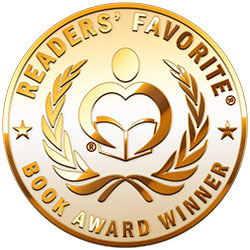 Reviewed by Susan Sewell for Readers' Favorite
Braving unknown dangers after a Coronal Mass Ejection hits earth, a doctor and her new husband trek across the post-apocalyptic United States to reunite with her family in the thrilling science-fiction novel, Hunting Daybreak (Shattered Sunlight Book 2) by E.A. Chance. Following a powerful CME that wiped out a large portion of the population and disabled technology-supported systems and machines, Dr. Riley Poole, her daughter Julia, and her new husband, Dr. Cooper, are stranded over a thousand miles from Riley's Colorado home. Leaving Julia ensconced safely in western Virginia, the newlyweds start the hazardous trip across the continent to Colorado to find out how the rest of Riley's family fared. With most modern devices inoperable and ineffective, Riley and Coop ride horses and take camping gear. However, they are unprepared for the new government takeover and the militant forces hunting them down. Can Riley and Coop reach the Colorado border without coming to harm? If they do survive, will they find Riley's family safe and sound?

Depicting the effects of an earth-shattering event, Hunting Daybreak (Shattered Sunlight Book 2) by E.A. Chance is a breathtaking science-fiction novel. Set in a post-apocalyptic world that is so close to the present, the story ignites the imagination from the very beginning. Skillfully intertwined within the plot, the environment and culture shifts give the storyline a sense of reality. The protagonists are likable as well as relatable, and I admired their initiative and resourcefulness as they trekked across what would be considered alien and remote territory. The other characters who were not as accommodating or honorable made perfect contrasts and gave the story authenticity. It is a captivating story with engaging characters and a dramatic and intense plot. Profound and inspiring, the exciting and suspenseful tale will entertain and thrill everyone who enjoys post-apocalyptic science-fiction novels that have a plausible storyline.