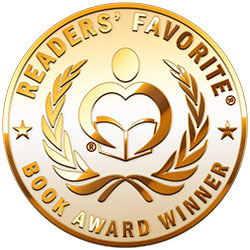 Reviewed by K.C. Finn for Readers' Favorite
Hypnos is a work of urban fantasy fiction penned by author R J Blain, and the first book in the Seeking the Zodiacs series. Set in a future world where the nuclear radiation brought about by World War Three has resulted in many people developing magical abilities, there are new squads of supernatural lawmen and women ready to protect humanity from magical threats. One such threat lands in San Francisco on the doorstep of FBI Special Ops leader Olivia Abrams, and she is determined to find out the source of this powerful dark force before it engulfs her whole city.

Part crime drama, part magical fantasy adventure, this is a fresh and modern twist on the urban fantasy concept which will excite fans both old and new. I loved the diverse nature of R J Blain's writing, set in the glorious melting pot of San Francisco where a bold cast of characters can take their places in the adventure. The post-nuclear worldbuilding was also strong but not overwhelming, giving us enough to convince us of the new lore of magic so that the real excitement of the tale can take place. Olivia was a strong female lead to be admired throughout the tale, but also relatable in her struggles and great to solve the mystery alongside. I found her dialogue really compelling with a strong sense of who she is coming through right from her earliest lines. Overall, Hypnos is an exciting start to a conceptually thrilling series with plenty of action and drama for fantasy fans.