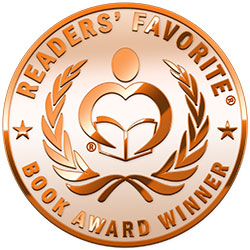 Reviewed by Jamie Michele for Readers' Favorite
I Wrote A Book. Now What? by Beth Carter is a non-fiction self-help guide for those who are in the process of or have completed their manuscript and are ready to present it to the world. Carter provides an insider's mentorship and the tools necessary to take a reader's own book and get it into the hands of a publisher, and then hopefully readers themselves. The book begins with Carter's own journey, something she returns to throughout the guide and peppers alongside the more practical advice. This book runs the gamut from the absolute basics of writing to the more polished aspects, and how to create authentic prose with real-life experiences. There are loads of gems that follow, such as buying your name as a domain, pitching your wares, and even the choices between self-publishing and the traditional route, among many, many other tips.

Although she has written over a dozen books, having I Wrote A Book. Now What? fall into my lap introduced me for the first time to Beth Carter. I am not an author, just an avid reader, which in many ways works in my favor as I have no preconceived notions on what should or should not be done. I just know that I like to read good books, and I do not like to read unpolished ones of questionable quality. Carter writes in the comfortable style of a friend sitting down to chat over coffee. There is nothing patronizing or judgmental in her discourse, and her encouragement throughout should be enough to draw in the most apprehensive writers. As a layperson, I gained a massive amount of insight into the art of the craft and, as a result, my appreciation could not possibly be higher. I also learned that she has written a pandemic cookbook which pretty much cements her awesomeness in my own mind. I believe this book has all of the right tools to provide a road map to writers from all walks of the literary world.