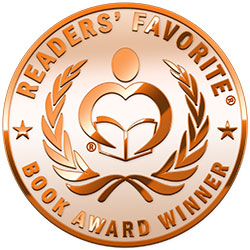 Reviewed by Trudi LoPreto for Readers' Favorite
I'll Be Seeing You by Joanne Kukanza Easley is the life story of Ruby, who decides that her middle name, Lauren, is what she wants to be called, despite her mother's strong objections. The story begins in 1938 and we follow her troubled life through 1985 when she is in her 60s and wants to fix the mistakes she has made over the years. We first meet Ruby as a fourteen-year-old girl living on her family's cattle ranch in Texas. When Aunt Imogene comes for a visit, taking Ruby to her home in New York, life will never again be the same for her. Returning to Texas and the ranch leaves her dissatisfied and wanting more. Lauren's dream is fulfilled when she gets the chance to return to New York and become a model. Living in New York with its fast pace starts out as a wonderful experience. Sadly, over the years and making many wrong life decisions and choices leaves Lauren a lonely alcoholic. There have been multiple jobs, husbands, and changes of address before the story ends.

I'll Be Seeing You is the story of a very confused, sad, and misguided woman, and we readers share in all of her highs and lows over her lifetime. I found myself liking Lauren and hoping that she found what she was looking for. There was lots of sadness but joy also mixed in over the years, making her life feel very real and possible. Joanne Kukanza Easley created a strong character in Lauren who had to learn her self-worth the hard way. I'll Be Seeing You highlighted the many obstacles facing today's modern woman, but it also showed the many opportunities and good things available out there. I'll Be Seeing You is a well-written, worthwhile read and would make a great Hallmark movie.