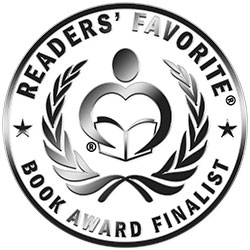 Reviewed by Maria Victoria Beltran for Readers' Favorite
Illusion Of An Ending by award winning author Danielle Soucy Mills gives us a glimpse of life after death, not as we always have imagined it. Jimmy, a young man with a promising life ahead of him, dies in a motorcycle accident. As his family grieves, his soul tries to find a way to communicate with them, especially his mother, Patricia. Meanwhile, Llorena, a teenage girl who has the ability to communicate with spirits, is suddenly uprooted from her family home. Her mother tells her that they are moving back to her hometown because she has to take care of her mother. Llorena is shocked because she was not aware that her grandmother, who shares her gift, is still around. What follows is a story that deals with spirituality, metaphysics and love.

Danielle Soucy Mills' novel Illusion Of An Ending is a gripping story about a young man who is gone too soon, a grieving mother, and a young girl with extraordinary abilities; three people who suddenly find themselves connected to each another. Life after death is a mystery that is intriguing for all of us because we all have friends and relatives who are already dead and, inevitably, all of us will die. So this is a theme that will attract the attention of readers and the book certainly does not disappoint. Written from various characters' perspectives, it is like getting into the skin of the main protagonists. I think one of the biggest achievements of this book is that it gives us a picture of life after death that makes dying easier to accept. Highly recommended!