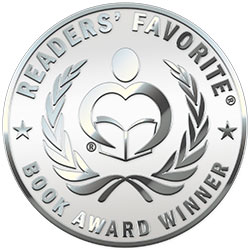 Reviewed by Ruffina Oserio for Readers' Favorite
I'm Still Here: A Memoir by Martina Reaves is an engrossing memoir with strong themes, well-written and inspiring. The memoir starts with Martina meeting her streetcar driver, an Episcopal priest, who eventually becomes a significant person in her life. But she comes out and meets Tanya, who becomes her life partner. They have a son through artificial insemination. In 2008 Martina is diagnosed with tongue cancer and a year later, she is informed the cancer is terminal. I'm Still Here is the story of her fight with a terminal disease and her survival, a book that makes a powerful statement about life and hope.

I'm Still Here is written with courage and utter honesty. It is interesting that the protagonist came out in the 1980s and at a time when lesbians started having children. The shifts in the story are intelligently designed, moving from the past to the present between chapters, with episodes and scenes that are arresting. It is a memoir of survival, healing, hope, love, and family. The author writes in a style that is simple and moving. I loved how she describes the commune where she lived, her interactions with people, and how she reconstructs the dialogues. What makes Martina Reaves' story a must-read is the transformation that happens to her after being diagnosed with cancer. The reader understands the challenges of knowing that one has a terminal disease. But Martina refuses to die. I'm Still Here: A Memoir captures her fears and hopes, her decision to live with the disease, and to heal. As one reads from page to page, one learns about a courageous woman who allows the power of love, hope, and family to heal and strengthen her.