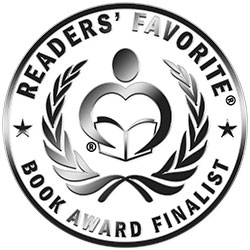 Reviewed by Divine Zape for Readers' Favorite
Immaginario is the first book in the series by C.L. Monaghan, a gorgeous treat for fans of paranormal romance, a story that features an unusual love experience, obsession, and one woman's struggle to take control of her life. Naomi Douglas, a twenty-nine-year-old divorcee from Lincoln in East England, has an imagination that is profuse and effervescent, perhaps the one thing that would ruin her. A freelance proof-reader, feeling trapped in the doldrums of everyday life, she follows what she is good at, an escape, and thus she gives in to her fantasies, to the fictional character ofJoseph Ferrantino. Her fascination for this fictional character plunges her into the world of the paranormal, but can she take control of her life and win back her sanity, or is she destined for a path of no return?

A great success for a debut novel, one that female readers will adore, and with a protagonist that will arrest the attention of male readers as well. Naomi Douglas comes across as real and relatable, the kind of character that echoes the wild and silent yearnings of most readers, especially in the dullest hours of the day. The narrative voice is strong and the prose exciting. It doesn't take long for the reader to feel the emotional depth of the story as they get drawn into the world of the protagonist right away. Immaginario is a gorgeous read, somewhat noir and tantalising. C.L. Monaghan knows how to make readers feel they are navigating the complex web of their own tortured minds.