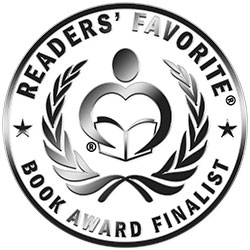 Reviewed by K.C. Finn for Readers' Favorite
Imogen's Journey is a work of science fiction and fantasy aimed at young adults, written by author B Fleetwood. In a story forming the second book in the Chroma Trilogy, we return to our central heroine Imogen Reiner after she has made all the discoveries about her secret powers and her true life and origins during book one. Equipped with self-healing and the power to read Chroma – the language of other people's auras – Imogen must set out on the arduous journey to free her father and sort-of friend Leo from the clutches of the unseen enemy who still knows her greater purpose more than she does. This time, however, her would-be kidnapper Araz claims to be on her side, and wants to help her if he can.

Full of intrigue, legends and strong interpersonal relationships, Imogen's Journey is a well-written work which will appeal to fans of classic fantasy. It particularly reminded me of the work of Phillip Pullman, with its clear divisions of good and evil and well devised plot full of interesting and mysterious characters. I didn't care for Leo much, but the plot between Imogen and Araz was really fun and would certainly appeal to the target audience. Overall, this is also a clean read with a little stylized fantasy violence, highly suitable for young adult readers from twelve upwards, and B Fleetwood's prose will carry you through the plot without ever jarring or faltering. I'd certainly recommend Imogen's Journey as a compelling tale of supernatural powers, secret institutions and mysterious discoveries.