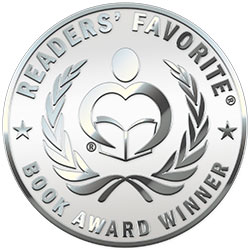 Reviewed by Jennifer Donovan for Readers' Favorite
In the Heart of Paradise is the third book in the Rainier Series by Jamie McGillen. While it could be enjoyed on its own, In the Heart of Paradise builds upon the story told in the previous two installments, so it is best read after In Sight of the Mountain and In Light of the Summit. In this third book, Anna is now pregnant, and while she feels she should be elated, she is filled with doubt. How will a baby impact her ability to climb Mount Rainier? Is she ready to be a mother? While Anna struggles internally with this unplanned surprise, Elizabeth, twice rejected and struggling with obsessive tendencies, fights for control of her mind. Her lifelong dream is to follow in the footsteps of Florence Nightingale, but after a disaster, she finds herself crippled by a new phobia that may put her aspirations in jeopardy. When a new man enters her life, she is compelled to push him away, convinced that her mental illness will lead to a life of solitude.

In the Heart of Paradise maintains the overarching theme of the series by empowering its female characters to break the norm and challenge those who seek to stifle them. Set in the 1890s, the book addresses Anna's and Elizabeth's challenges with mental health when societal expectations of women further complicate these matters. Readers who are pregnant or who have been pregnant will be able to empathize with Anna's anxiety and doubts. She is stricken with a fear of causing harm to the baby growing inside her through overexertion, but she feels she cannot waste away at home without losing a part of herself. Furthermore, readers will feel Elizabeth's mental illness almost physically, experiencing the tingling in her extremities and the panic that consumes her. With characters so admirable yet raw, I have come to love each of them in my time spent reading the series, and I hope that I can raise my own daughter to be as independent and true to herself as the unbreakable women Jamie McGillen has created.