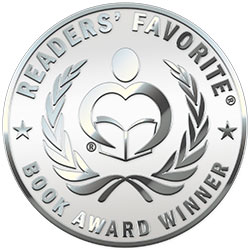 Reviewed by Jack Magnus for Readers' Favorite
Inadmissible is a coming of age memoir written by Tamer Elsayed. Tamer was a teen when his father abandoned his family, and his mother decided that Tamer should go to the United States as she wouldn't be able to pay for his schooling in Egypt. Tamer had won awards for his excellence in high school, including being one of the top 10 students in the nation in his senior year. After the flurry of television appearances and an all-expenses paid trip to Europe, sponsored by The Republic, an Egyptian newspaper, he began preparing for his trip to the US. The original plan was for him to live with Mike, his mother's cousin, who was living in California, but that plan changed precipitously when Mike separated from his wife and brought his family back to Egypt. One cousin, Moe, returned to the US and offered to host Tamer. His visa was approved for six months for the purpose of seeing Disneyland before beginning school the next fall. Once in the states, essentially on his own and with no means of support or way to earn a living, the young scholar now faced his biggest challenges yet -- to make money for rent and to send home to his mother, and to find a way to go to college.

Tamer Elsayed's coming of age memoir, Inadmissible, is a remarkable and compelling story. The author's writing style is precise, yet conversational and painstakingly honest, as he shares the facts of his early years in the United States, including the naive and momentary lapse of judgment which resulted in his imprisonment and a criminal record that still haunts his personal and professional life. I was transported by his efforts to keep afloat in a new and alien culture and the details of his struggles for housing and employment, all the while sending the money that he didn't have to his mother. I loved reading about his educational experiences at California Polytechnic University and graduate studies at Caltech. Elsayed discusses his studies and research in a manner that's easily understood by non-engineers, and his accounts of his Ph.D. examinations and the defense of his doctoral thesis were riveting and suspenseful. Inadmissible is most highly recommended.