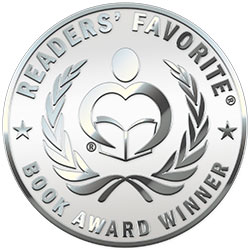 Reviewed by Jamie Michele for Readers' Favorite
In Inca Poison by Kevin Chilvers, former Royal Marine Tom Hunter undertakes a dangerous mission to rescue his abducted grandson, Romero, from a cartel in Rio de Janeiro. With the help of workers from a children's mission, the cartel's horrific operation of trafficking children is discovered. In the Amazon rainforest, Romero befriends scientist Vincent Smythe and both witness the atrocities being carried out against children in the prison camp run by a sadist named Dominic. Vincent manages to send crucial information to England that reveals the cartel's plans to use a deadly Inca poison against the Royal Navy. Tom is aided by multiple people, including the daughter of Admiral Samantha Kingsley, and later Chief Mariano of the Tree Dweller tribe, in the search for Romero and to find the antidote for the ancient poison as the fate of thousands hangs in the balance.

Inca Poison begins as a rescue mission and ends up evolving into so much more in Kevin Chilvers' action-packed novel. There is something of an Indiana Jones feel to the storyline and it was kind of hard not to read Tom's dialogue in any voice except Harrison Ford's and, to be perfectly honest, I loved that! The prose is exceptional and not only gives readers a true sense of the ambiance and tension of a moment. My favorite part is the myth of the Lost City and its tie-in to the poison and the motivator for every single criminal enterprise on the planet: wealth. Chilvers even takes readers back to the 16th century to revisit the poison and what led to its dormant state for centuries. Cartel boss Javier is a deliciously terrible antagonist and in order for a book to be successful we have to hate the man with a passion, something that Chilvers accomplishes easily. The twist at the end is unexpected and gratifying, and overall Inca Poison is a book very much worth the read.