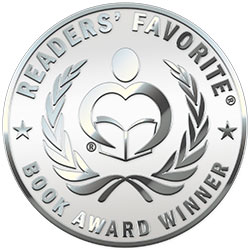 Reviewed by Jamie Michele for Readers' Favorite
Inception by Laxmi Hariharan is a paranormal fantasy romance and the first installment in the Dragon Protectors series. Hope is a dragon shifter. One of the small handful left of a dying breed, she is on the verge of a reluctant but necessary match and mating with another dragon shifter. By chance, she crosses paths with Aaron, an immortal warrior and Guardian of the City, who is grieving the loss of his twin brother. The chemistry between the two is instantaneous...but impossible. A dragon shifter cannot mate with any other being as the intensity is too much for another to survive. When another dragon shifter is abducted by an Elysian – warriors who are even more powerful than both dragon shifters and Ascendants – Hope and Aaron work together on the rescue mission...all the while fighting their own feelings for one another.

Inception is a well crafted piece of fiction with all the right romantic components and a wonderfully unique story line to keep the pages flying. This is a quick read that packs a huge wallop, and the sexual tension between Hope and Aaron is on a par with the pace of Laxmi Hariharan's fully fleshed out action sequences. Hariharan writes in competent, clean, and brilliantly descriptive prose, with verses that stand out in succinct and punchy paragraphs. "He wanted to run his fingers through it so those thick auburn strands would flow unrestrained around her shoulders again. He wanted to bury his face in those fragrant waves, to slide his arm around her waist and pull her close." I'd recommend this series to those who adore the fantasy elements of a paranormal thriller with a love story that carries it through to the end.