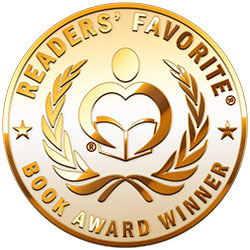 Reviewed by Jack Magnus for Readers' Favorite
indieBRAG Eat, Read & Dream Cookbook is a nonfiction cooking/food book written by Geraldine J. Clouston and Susan Weintrob. The authors present a decidedly different cookbook with this offering. They've paired BRAG Medallion Honoree Books with recipes inspired by those works designed by Weintraub, who is a food blogger. Clouston is the president and CEO of indieBrag, LLC. The books are organized by genre and are presented with a full-color image of each cover, a descriptive blurb and link to the author's website, quotes from the work, and/or an introduction to the relevant recipe or style of cooking. A recipe follows with a full-color photograph, list of ingredients, and directions. Often, gluten-free, dairy-free, vegetarian, and sugar-free options are suggested. For the middle-school book, Little Miss History Travels to Mount Vernon by Barbara Ann Mojica, the authors discuss how stews were a familiar supper item and indicate that stew pans are part of the historical exhibit at Mount Vernon. The paired recipe for this selection is Colonial Southern Stew, made with stewing beef, vegetables, red wine, and spices. After sauteeing, the dish is baked for several hours at low heat. Alternative times and directions are offered for those who use crockpots.

indieBRAG Eat, Read & Dream Cookbook is a marvelous and original blending of literature and culinary arts that will thrill anyone who loves to read and cook. I'm figuring there are a lot of us out there who appreciate both, as well as those who'll somehow figure out how to get the cooks in their lives to prepare the mouth-watering dishes introduced in this text. This is a gorgeous book, filled with arresting images, eye-catching book covers, and food that will torment anyone on a diet. I was fascinated by this book. I loved learning about the books presented and made note of several I'll be looking forward to reading in the future, and the recipes included often seem designed for even newbies to have fun with. The ingredients are relatively easy to come by, and the directions are well-presented and a breeze to follow.

I enjoyed reading up on some new spins to put on my tomato sauce as seen in the recipe accompanying Connie Goyette Crawley's Tilly and Torg Out to Eat. The Spaghetti and Meatballs recipe includes "Expandthetable Suggestions" that allow the chef to fine-tune the dish to taste. And the Dutch Apple Tart recipe that accompanies Jennifer Alderson's The Lover's Portrait: An Art Mystery is a perfect selection considering the fall season and current new crop of apples. One of the real perks of this book is the fact that recipes are not organized as one normally sees in cookbooks. Reading about the books and finding recipes for dishes I've always wanted to make made this book a series of literary and culinary adventures like no other. The authors' selections of books and recipes are inspired, and the accompanying images are a visual treat. While I loved the eclectic arrangement of recipes, those who crave more order can peruse the recipes in traditional order in the index. I had a grand time reading indieBRAG Eat, Read & Dream Cookbook. It's most highly recommended.