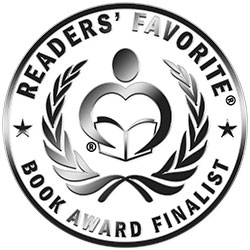 Reviewed by Tracy Slowiak for Readers' Favorite
In a great new book by prolific author John O'Riley, Inheritance, Book One of the Wizards of Seattle Series, readers will be treated to a true adventure! Follow the story of Jason, a category 3 wizard, who's been out of a job for quite some time. Desperate to find work, Jason's unusual talent of being able to read the energy which lingers after an event has occurred brings him to the attention of a police department, and a potential job in using his ability to help solve crimes. He, his brother, and his cousin have also inherited a mansion, but in order to have complete ownership of the place, they must live there together for ten years. A lot happens to Jason and his compatriots, and this story will keep readers on their toes from the start to the very end.

I so enjoyed Inheritance. This was a fun story line and a very readable book. There are great characterizations, great fantastical elements set in a modern day society, and great use of magic and wizardry in a fun and interesting way. Readers who enjoy a fast paced read filled with action, magic, a bit of mystery, and a whole lot of fun would very much enjoy Inheritance. I am pleased to recommend this book to any such reader. I am certainly looking forward to reading more of this highly entertaining series as soon as possible, and hope that author John O'Riley is already hard at work on his next effort, even as I write!