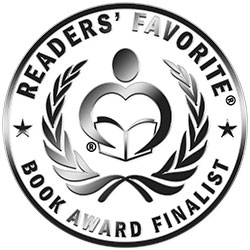 Reviewed by Gisela Dixon for Readers' Favorite
Initiation (A Harem Boy's Saga Book 1) by Bernard Foong is an absolutely fascinating glimpse into the lives of the ultra-rich and jet-setting Saudi Arabians from the point of the view of a young gay boy from Malaysia. Bernard Foong has changed the names of people in the book for confidentiality reasons and he goes by the name of Young in the book. The story starts with a description of Young's childhood and early years in Malaysia in a well-to-do family, and describes life in a Malaysian household with a loving mother and a distant father. Young soon realizes that he is gay, which creates a further rift from his father. Eventually, Young is sent to an exclusive private boarding school in England for further studies. Once there, he is recruited into a secret underground society called E.R.O.S. that specializes in providing young teenage boys to wealthy Arab households to become a part of their harem in exchange for a lavish lifestyle and expensive gifts. This is the first book in this series and describes Young's experiences in his first Saudi household, along with his travels and experiences in London, Paris, Venice, etc.

Bernard Foong has written a mesmerizing story that almost feels unreal and unbelievable in this modern day and age. However, every part of it is a true story that happened over 40 years ago, and which made me wonder if some of these things still occur in certain parts of the world. I am sure this could not have been an easy story to tell, and full credit goes to Bernard for fearlessly and courageously opening up to the world with a personal and intimate account of his early years. I loved Bernard's writing style which is extremely engaging and natural, and almost made me feel like I was engaged in a conversation with him instead of reading a book. This is an absolutely fascinating read and I cannot wait to read the remaining books in this series. I would very highly recommend it.