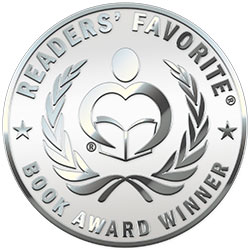 Reviewed by K.C. Finn for Readers' Favorite
Inoculated: The End of One Pandemic and the Beginning of Another is a work of fiction in the medical thriller, conspiracy, action, and suspense subgenres. It is best suited to the mature adult reading audience and was penned by author Todd M. Thiede. Holding up a chilling mirror to the events of recent years, we find ourselves exploring the world shortly after the outbreak of a deadly virus, as a miracle vaccine hailed years ahead of its time is distributed amongst the citizens of America. Justin Martin is a doctor with a secret past in SEAL Team 6, who discovers a deadly series of side effects from the vaccine that could make the cure more dangerous than the virus ever was, but will anyone listen to him?

Author Todd M. Thiede presents a conspiracy thriller novel with plenty of clout and one which will certainly please those who enjoy conspiracy fiction and perhaps those who also prefer to take it as fact! One of the strengths of the novel is certainly the scale of panic and urgency that Thiede creates with the immediacy of his narrative and dialogue, which feels suitably global and touches on all those deep-set fears of a newer, even worse pandemic that I'm sure we all suffer from these days. This sense of dread is suddenly sent into overdrive by the excellent, visceral descriptions of dangerous side effects that Justin predicts, witnesses, and accounts for as his discoveries mount up. Overall this makes Inoculated a breakneck-pace action read that will sweep readers up in its hurricane of intrigue, danger, and thrills from cover to cover.