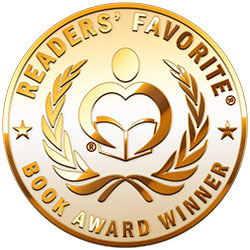 Reviewed by Rabia Tanveer for Readers' Favorite
Inside the Sun: A Novel is the third book in the 8th Island Trilogy by Alexis Marie Chute. All the worlds are dying and there is nothing anyone can do about it except Ella, her mother Tessa, and her grandfather Archie. What started as a quest to save Ella is now a quest to save all the worlds. To save the worlds, Finnah the Star needs a key and she wants Ella to bring it. The way to salvation is not easy, enemies are coming at them from everywhere, and it is up to Ella, her family, and friends to defeat the villains to save it all.

The cover is gorgeous and fits well with the vibe of the story. It is bright and attention-grabbing, just like the story. This latest installment provides a stunning conclusion to the series and the author has done an incredible job of providing a cohesive story as well. The story itself is mesmerizing. You cannot help but feel a part of Ella's struggles, Tessa's desperation, and Archie's determination. The descriptions are out of this world. The images are vivid, the characters are relatable and heroic yet not unapproachable, and the overall feel of Inside the Sun is magical. I love how Archie, Ella, and Tessa all have their quests and they get enough page space to give readers an ending. The glossary at the back is fantastic for first-time readers, but reading this fascinating yet incredibly hypnotic story in order is an experience unlike any other. Alexis Marie Chute deserves 5 stars and a lot more.