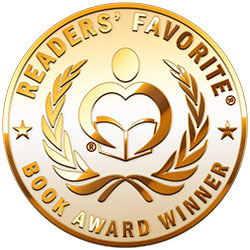 Reviewed by Emily-Jane Hills Orford for Readers' Favorite
Are you ever worried about a new situation? Going to a new school? Or a new daycare? Jake was worried about going to doggy daycare. His owners were going away and he was going to be left at a doggy daycare for a couple of days. He'd never been there before. He was worried the people and the other dogs at the doggy daycare wouldn't like him, or, worse, they'd be scared every time he growled. You see, Jake's a happy, fun-loving dog who growls about everything. It doesn't mean he is angry or vicious; he just gets excited and growls. His friend, Neet, a black squirrel, helps ease Jake's worries. It's always good to have a friend who cares.

Samantha Shannon's picture book story, Jake the Growling Dog Goes to Doggy Daycare: A Children's Book about Trying New Things, Friendship, Comfort, and Kindness, is another adventure in the Jake the Growling Dog series. Told in rhyming verse and accompanied by colorful and fascinating illustrations, the plot develops as Jake struggles between excitement and fear of going to a new place, the doggy daycare. Enter his friend, Neet, and the fears ease, but the conflicting feelings are still there. The conflict continues until Jake is settled in at the doggy daycare and one problem after another is resolved as Jake makes new friends. The story is well told and will certainly help young readers confront their own fears of new people and new situations and places. At the end of the book, the author provides some interactive Jake-inspired exercises to further help young readers deal with their fears. A wonderful story told with compassion and care and it is fun to read.