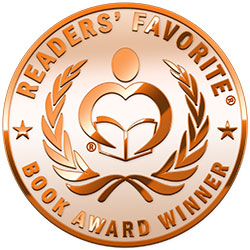 Reviewed by Ruffina Oserio for Readers' Favorite
Jellybeaners by Gene Scott is a heartbreaking story of the opioid epidemic, a story that captures the drug plague in the very heart of Appalachia. In this spellbinding story, readers will navigate the pains and peril and the despair that surrounds the use of the opioid. The story features a game of power and money, political corruption, untold misery resulting from drug abuse, and a lot more. In vivid and captivating prose and making compelling historical references, the author leads the reader into a vivid setting, a world cursed by drugs.

The reader is left in no doubt that the author has done his research very well, because he writes like an expert in the field, unveiling facts and scientific truths about the use of the drug that aren't accessible to the ordinary person. The novel's plot is very unusual, told in a highly descriptive style; it is focused and purpose-driven. I was drawn in, pulled irresistibly from the start, and having worked in a mental hospital, I could see the same drama I have witnessed in mental patients unfolding within these pages. The story has a realism that forces the reader to take note, to stop and contemplate the insidious events that literally rob millions of people of life and an abiding sense of meaning. The conflict is unique and strong enough to allow the reader to continue from page to page. This is a story that combines history with powerful social commentary to offer an exposé of a dark reality that is woven into the fabric of modern society. Jellybeaners by Gene Scott is a succinct indictment for the lucrative trade of drug trafficking.