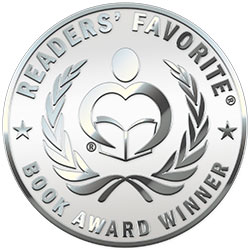 Reviewed by Rabia Tanveer for Readers' Favorite
Judas Kiss is the second book in the Murphy's Law series by K.A. Fox. The struggles of Delaney "Laney" Murphy continue as she must find the balance between both worlds. Being the daughter of the Devil is not an easy thing, but Laney has found that her father is willing to change. She has been trying to suppress her magic all her life, so learning to use her magic to its full potential is an exhilarating feeling. However, the more she delves into her magic, the more she finds herself slipping away. She needs to find that balance while making sure to stay on her toes. She does not know who she can trust; people betray her all the time and Laney has to be powerful enough to maintain her position. But when a tragedy strikes her where it hurts the most, she is left floundering. Now, she has no other choice but to face her past and risk it all or else she will lose everything she fought for.

Laney is a smart and clever woman, she understands the predicament she is in and is not scared of taking cautious risks. She is the perfect protagonist that draws your attention and holds it until the very end. Laney's abilities are very interesting and learning of her origins drew me into the story. The plot is very well-managed; you will not find any loopholes or points where the story is lacking. It is a cohesive and well fleshed out story and K.A. Fox ensured every character and every turn of the story is planned ahead. I enjoyed the setting, I enjoyed the thrill I got while reading the action and I absolutely loved the ending. Judas Kiss is an incredible story and I would recommend the series to anyone who enjoys urban fantasies and thrillers.