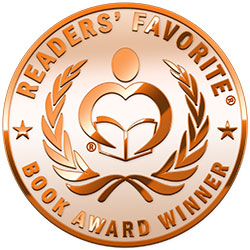 Reviewed by Anne Boiling for Readers' Favorite
Kastle Benton Raines loved baseball. In the mid 90s he was recruited by the Los Angeles Dodgers. What was even more amazing, he was still in high school. Life was good. One night, as he was leaving a club, he saw three men attacking two women. He ran to their rescue. A fourth man came up behind him with a bat. When he woke up in the hospital, he needed surgery.

Sarah Newman's father was grateful for Kastle`s gallant rescue of his daughter. Banks Newman offered Kastle a position in his security firm. In a very short time, Kastle became one of the B5. Again life seemed good until a tragic accident rocked Kastle's world. B5 will have to take matters into their own hands.

"Kastle Law" is a gripping novel. I have to admit I was doing research to see if this was based on a true story. I was so sure this book was based on fact. I was quickly drawn into the plot. The characters, particularly Kastle, the lead, is very well developed. The story moves along at a nice pace. Fans of action/adventure and suspense will enjoy "Kastle Law."