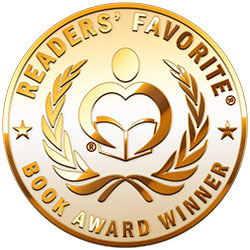 Reviewed by Astrid Iustulin for Readers' Favorite
In her inspiring book, King Here, Trish Porter Topmiller tells the story of her father, Charles "Chuck" King, from his early life to his meeting with Jesus during his last years. A successful man who started his career in real estate development, King later lost a considerable part of his money and became addicted to pain pills. Topmiller recalls the most significant events of his life, telling both amusing stories and sad events. If reading that King was always late makes you smile, the passages where he and his daughter have to deal with the loss of their loved ones will remind you of how harsh life can be. However, in the end, God is there, waiting for you, and Chuck King's life can be a way to reflect on God's plan.

King Here conveys a message that we need to hear more often nowadays. Indeed, it is never too late to meet Jesus, and even though God's aim is not always clear, He has a plan. Topmiller explains this thought with such delicacy and liveliness that it is a pleasure to read her words. She makes her father's story relevant to readers who have not known him. He becomes a familiar figure thanks to the many anecdotes and events Topmiller shares. I especially like the "Chuckisms" (Chuck King's inspirational quotes) Topmiller uses at the beginning of many chapters. They reveal the wit and insight of their creator. Moreover, the author's spontaneity and honesty make you value her account and reflections even more. On the whole, I consider King Here a delightful read in which Topmiller made her point gracefully.