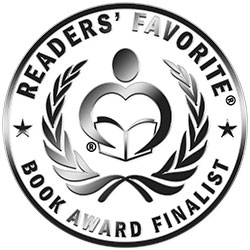 Reviewed by Parul Sood for Readers' Favorite
Broken Reality by Nathan Helm is an action-packed new installment of the Kingdom Society series. Building upon the foundation established in the first book, The Black Hood, Helm takes readers on a grander adventure. The beloved characters from the previous book make a return, with protagonist Alyeth Zane leading the charge. Accompanied by Cindrel, Xylok, and his new allies Ezra and Koren, Alyeth starts his training with the powerful warlock Pyrres Galhon in Stonehaven. As he delves deeper into his studies, he unravels the mysteries surrounding his enigmatic teacher. But what initially appears to be normal soon takes a perilous turn when Alyeth finds himself trapped in a situation orchestrated by the devious Game Master. Alyeth must rely on his own instincts and intuition to locate and save his crew. As he faces these unexpected challenges, Alyeth is also confronted with a new choice of power, further complicating his already tumultuous journey.

In Kingdom Society, Nathan Helm skillfully explores the development of Alyeth's character, as he grapples with his own internal conflicts and matures in the face of adversity. The narrative builds up to a crucial decision that has significant consequences for the future of Targus, leaving readers captivated and eagerly wondering about Alyeth's choices and their impact on the world they have come to love. Helm's seamless blend of sci-fi and fantasy adds depth and excitement to the narrative, keeping readers engaged from beginning to end. The author provides an in-depth perspective into the mind of a chosen hero, showcasing the protagonist's growth, struggles, and emotional journey. With the introduction of greater cosmic forces and their deceptive offers, readers are challenged to question their own objectivity and consider the true nature of power and choice. With its well-crafted characters, action-packed storyline, and a perfect blend of sci-fi and fantasy, this book is highly recommended for fans eagerly awaiting the next chapter in Alyeth's journey.