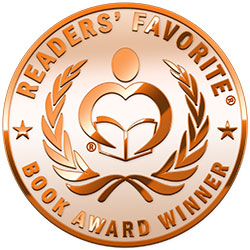 Reviewed by Romuald Dzemo for Readers' Favorite
Kisses of My Enemy is the third book in the Harry Ferguson Chronicles by William David Ellis, a gorgeous treat for fans of well-plotted fantasy novels. This author demonstrates a powerful creative mind, weaving a yarn that melds different elements together to create a wonderful reading experience: time travel, history, and magic. Harry is a time traveler with the mission to destroy one of the deadliest technologies of the Nazis. They are conjuring up a demon who is supposed to give limitless power to their soldiers and the witch belle Rodum is charged with protecting it. There is a twist, for the witch falls in love with this time-traveling dragon rider, yet she must destroy him. Thousands of years away, a woman pines for Harry. She is Sarah and she visits him in his dreams. But she is also trapped in her time for the survival of her kind. Can she protect Harry? Can Harry beat the witch and accomplish a deadly mission entrusted to him?

This is, indeed, a fascinating story and I enjoyed the way the author builds the conflict. He uses the idea of forbidden love to raise the stakes. The protagonist is in a very tight spot and the reader follows his motivation keenly and wants to know what happens to him. I was curious from the beginning with the powerful description of the protagonist, waking up to pain and cold, strapped to a steel table. I wanted to know why and who he is and what happens next to him. The historical hints are strong and are evocative of the devious schemes of the Nazi regime. The gorgeous writing got to me quickly and I enjoyed the lyrical character of the prose. Some of the passages are so beautiful in themselves that readers will pause to savor them a bit longer. Here is an example: "Longing for the darkness of hypothermia, he drifted, easing into its dark clutches, but then he heard through the chatter of his own teeth a song." Kisses of My Enemy is a delightful read with powerful plot points and an ending that wraps it up so well.