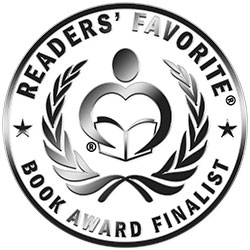 Reviewed by Jack Magnus for Readers' Favorite
LaLa Salutes the Sun: A Yoga Book for Kids: LaLa's World, Book 4 is an educational picture book for children, grades k-3, written by Tela Kayne and illustrated by Goran Vitanovic. Lala knows that icky feelings can actually make you feel bad, can even make you feel ill, but there are ways to eliminate that ickiness -- yoga! LaLa introduces Sun Salutations in this book. Sun Salutations are a series of yoga moves that work perfectly together and are guaranteed to leave the practitioner relaxed and free of icky feelings. LaLa explains how yoga is a combination of "exercise, poses, and breathing." The poses are often named after nature and animals and are fun to do. Sun Salutations are a perfect way for kids and caregivers to learn how to do yoga, and LaLa and her bear are there to guide you every step of the way.

Tela Kayne introduces young readers to yoga utilizing my favorite yoga series -- the Sun Salutations. I still remember my first yoga course from college where we learned the salutations first of all. Later on, during the semester, a group of adults came to visit our class and we students guided them along with their own first yoga moves. That said, I was blown away by LaLa and Tela Kayne's introduction to yoga. Each of the Sun Salutation poses is beautifully illustrated and described, including the inhalations and exhalations, after presenting a marvelous introduction to yoga breathing. I've read any number of yoga books and can't recall any that gave as insightful and precise instructions for the Sun Salutations. In fact, I had to resist getting up and joining in with LaLa and her bear in a few Salutations myself. Oh, and yes, don't forget to have a bottle of water handy to hydrate between Salutations. Goran Vitanovic's illustrations are perfectly suited to this book and make following the moves along with LaLa and her bear a breeze. Anyone for a Sun Salutation? LaLa Salutes the Sun is most highly recommended.