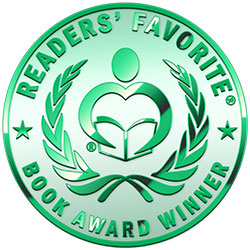 Reviewed by Shannon Winings for Readers' Favorite
Five years old is too young to learn the darkness of the world. It is forced upon Alannah (Lanie) when she is sold like a possession to a man named Winston. Soon, that's all she knows. Yet, when Winston sells her to Roman, she sees there may be more than just being a submissive. In fact, there may even be happiness. Alannah discovers that it just isn't that easy, though, when Winston comes back for her. He simply can't let her go. Of course, neither can Roman now that he has uncovered his feelings for Lanie. Will she be able to keep this new life she is learning to love or will she be forced back into the hidden darkness?

Last Chance Series by A.L. Long includes five books – Bought, Slaved, Taken, Broken, and Freed. Despite this, the set is just under six-hundred pages which made each book a relatively quick read. I enjoyed being able to see how everything unfolds instead of having to wait for another book to come out. There was more to like in the author's writing. It was dark, fast-paced, and filled to the brim with drama. There were moments of steamy, passionate kisses and moments of painful tears. The reader goes through the gamut with the main character, Alannah. That said, it is a wonderful story showing the human body and soul's ability to adapt and maintain a sense of self in dire situations. Those who aren't afraid of some rather stimulating and dark scenarios in the romance genre are sure to enjoy this series.