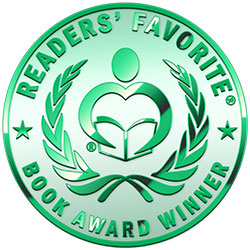 Reviewed by Christian Sia for Readers' Favorite
Learn to Fly and Become a Pilot! introduces readers to a nonfiction aviation series, The Pilot Career Series, by Vesa Turpeinen, packed with information and guidance for readers with the dream of flying. The author, an experienced pilot and a pilot instructor for a reputable institution, gives readers the guidance they need to discern and make choices when it comes to taking lessons in flying. But there is more to this interesting book than that: he confidently promises readers that they can learn aviation in one year.

In this book, readers learn about the adventure of flying, from small piston airplanes to large passenger transport aircraft, and become enticed by the promise of the experience. The author explains the wonderful benefits of being a pilot and offers tips on choosing the right school to learn the craft. Whether the reader wants this information for themselves, their child, or a loved one, this book has a lot to offer. And the author knows how to captivate readers and keep their attention, letting them know the essentials about piloting and the path they can travel to learn and harness the craft.

While authors writing in the field of their profession tend to offer their services and distract readers with their sales pitches, the author of Learn to Fly and Become a Pilot! dives deep into the meat of the matter and delivers crucial information that readers need to know. The writing is awesome, fluid and accessible. The writing is enriched by the author's vast experience in the field and this experience is deftly woven into the text.