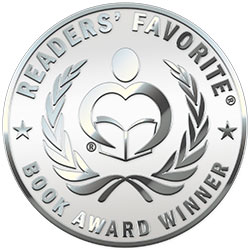 Reviewed by Anne Boling for Readers' Favorite
After terrorist Asad Akadi was sentenced to death for an act of terrorism on US soil. The prisoner would be a temporary resident of the Hammerville Security Facility in Hammerville, Ohio. A terrorist cell was assigned to rescue Asad. The carefully planned attack included taking a high school hostage. The intricate plan involved planting terrorist in strategic places such as the school.

Dee Dee Streber loved her students. It was obvious she truly cared about them. Despite her fear she stood ready to protect her students even if it meant her death.

Leave No Child Behind is an action packed thriller. I was quickly drawn in by the characters, never once did I lose interest. The plot could have been ripped from the headlines. I began this book on the day UBL died, that fact alone made this book more realistic. The plot follows an ordinary woman, a teacher as she works with her journalism and literature classes. She makes a connection with the students including Rashid. This jumped out at me. I had already guessed at least part of Rashid's role. I was amazed at the influence Dee Dee had on her students. With a mere touch of her hand and her gentle voice she could calm a classroom and avoid most disruptions.

The reader also is privy to the happenings in the White House as they prepare for the execution and then deal with the hostage crisis. I kept waiting for the President to fire the lackeys that repeatedly brought up the damage that could be done to his campaign. There were a couple of scenes that brought me to tears. While the sensual scenes were tastefully done, I felt the book could have done without the rather explicit descriptions. While it did not detract from the plot it will force me to state this book is for adults. Author, R. Overbeck skillfully brought out my sympathy for Rashid. Yes he was a terrorist but he had little choice.

This book is well written. The plot moves along swiftly. The characters are multifaceted and exquisitely developed. Overbeck even developed the secondary characters. While this book is high action it is also character driven. The Overbeck skillfully moves back and forth from the terrorists, to Dee Dee, to the White House. This gave the plot greater dimension. I look forward to more books by this author. As I look in my crystal ball I think I see a movie contract in this Overbeck's future. Well done R. Overbeck.