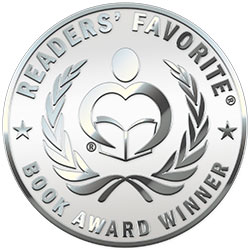 Reviewed by Paul Johnson for Readers' Favorite
Lee Mattingly is a complex man, having shown many different aspects in his life. Starting as a teenaged gambler, he joins the South to fight in the Civil War. After four hard years, he returns to his gambling and along the way picks up the reputation as a gunfighter. Then from time to time he's also traveled on the wrong side of the law, robbing stagecoaches, payrolls, banks, and even on occasion done a little rustling. But, he has a set of values not often found in a bad guy, plus he's loyal to a fault. Lee and his friend Brian Clark hope to change their reputations by becoming owners of a new hotel. Trouble starts the first day when Ike Nash, a man with money and power, decides he wants everything for himself and proceeds to take it all. Lee and Brian only know one way to respond: at the end of a six shooter. However, there are several little bumps along the way.

Tell Cotton has another winner here with Lee, his latest in the Landon Saga. To me, Lee Mattingly has been the most interesting of all Tell's main characters. In the first books, Lee has always been there, but the reader, until now, has not had a chance to really get to know him. As with all the books in this series, Lee is written in short chapters that keep the reader's attention and interest. The author's writing style is simple but effective. His characterization brings to the reader's mind what the old West was really like. If you're a fan of Western fiction, you can't go wrong with this outstanding series.