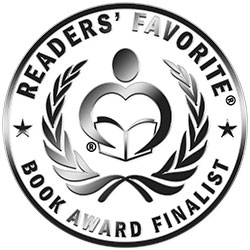 Reviewed by Maria Beltran for Readers' Favorite
Lenin Lives Next Door: Marriage, Martinis, and Mayhem in Moscow by Jennifer Eremeeva is an intimate look at the life of an American woman living in Moscow. After reading a book on the last Russian royals, Nicholas and Alexandra, thirteen-year-old Jennifer falls madly in love with the country. She studies the Russian language, goes on a ten-day student trip to Leningrad, Pskov, Tver, and Moscow, and the romance continues. She finds herself in Russia in 1993 again, and this time she is managing back-to-back tours and hosting trade show delegations. As predicted by a Georgian sightseeing guide, Jennifer marries a Russian whom she dubs as HRH, meaning Handsome Russian Husband and occasionally, Horrible Russian Husband. The couple settles down in Moscow, has a daughter, and lives in an apartment not far away from where the embalmed corpse of Lenin gets regularly freshened up. Deciding to quit her job to write a book, Jennifer takes a look at her life, her adopted country, and her other expatriate friends in a funny way.

Witty, humorous, and informative are the three words that came to mind after I finished reading Lenin Lives Next Door: Marriage, Martinis, and Mayhem in Moscow. This book is obviously based on the life of the author, Jennifer Eremeeva, who has been living in Moscow for twenty years with her Russian husband and their daughter. The author's voice is matter of fact, slightly ironic, and she writes in the conversational first person perspective, making the reading experience quite intimate. In going through the funny and sometimes hilarious events in the life of an American woman living in Russia, readers should be able to get a lot of information about the Russian people, as shaped by the country's long and tumultuous history. Straddling two cultures, the author uses a special blend of sarcasm and humor, mixed with a certain amount of fondness in her writing style. The result is a book that is not only funny - it is absolutely charming!