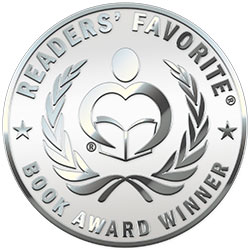 Reviewed by Mamta Madhavan for Readers' Favorite
As the title suggests, Lessons in Our (Early) 30s by Libby John and Jillian Kaiser is all about the life of a single woman in her early 30s. The authors point out how the journey can be at times confusing and exhilarating, and they have decided to share their experiences as guidance to readers so that they can avoid a few of life's mistakes on the way. The book handles topics like beauty, wellness, career, finances, and much more. The authors speak about their personal experiences, actions, plans, tips, and lessons learned in each chapter. It will leave readers with fun memories about living and learning, and make it an enjoyable experience.

It is a light-hearted, entertaining book and the hyperlinks added will enable readers to connect to the related topics easily. The tips, suggestions, and ideas are interesting and each chapter will provide readers with personal experiences, actions, plans, tips, and lessons learned. The authors cover the topic methodically and in detail, and the blog style of writing makes it easy for readers to understand and connect well with the book. I like the topic chosen by the authors; it's original and unique with loads of information for a woman who has turned 30. For all the women who have newly turned 30 or who are in their 30s, this book is a must-have in their personal collection as it gives perfect techniques on how to handle the experience well.