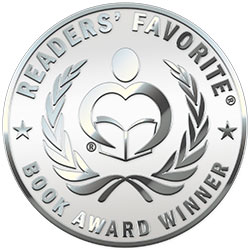 Reviewed by Diana Lopez for Readers' Favorite
Learning about other cultures allows us to broaden our perspective and fosters our empathy and curiosity. It also helps us to understand different viewpoints around the world. Let's Celebrate 5 Days of Diwali! will give children useful information in the form of a story. Diwali is the most important festival of the year in India. The young characters are Maya and Neel, who go to India to visit their Aunt Eesha. Diwali is a celebration of the triumph of light over darkness, characterized by sweets, fireworks, and family gatherings. Their aunt tells them the history and practice of Diwali and together they enjoy each of the five days, learning something new every day. At the end of the book, authors Ajanta Chakraborty and Vivek Kumar include an activity that will allow children to demonstrate what they have discovered.

Learning about other cultures helps children foster their creativity and stimulates their learning process. Let's Celebrate 5 Days of Diwali! follows that approach because it describes the history and activities of each of the days of Diwali in an easy-to-understand manner. I enjoyed seeing the family union and respect for traditions, which are concepts that must always be valued. Ajanta Chakraborty and Vivek Kumar emphasize these principles and the characters are respectful and willing to learn new things. The children will learn about empathy and tolerance as well as learning respect for other cultures.