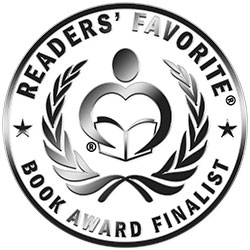 Reviewed by Jack Magnus for Readers' Favorite
"Letters from the Dead" opens in a nursing home where Mary Jane MacIntyre is reminiscing about her sister and gazing at the picture of herself, her sister and a young man at the beach many years before. George R. Hopkins's book is not just Mary Jane's story, however; this is a mystery tale with a crazed serial killer and the dedicated police officer, Detective Thomas Cavanaugh, who must find him. This search is not solely a professional obligation as the killer has also targeted everyone Detective Cavanaugh cares about. The murders revolve around a small private school on Staten Island. One of the students, a young woman, killed herself, and a young man, also a student, was blamed for causing her death by bullying. Cavanaugh's role in blocking an indictment against the young man led to his reassignment to Staten Island, where, ironically, the murders take place.

This is an exciting mystery that offers plenty of red herrings to mystery fans as they watch Cavanaugh and his step-brother, Jack Bennis, try to find the killer. Mystery buffs will also enjoy Cavanaugh's habit of quoting Charlie Chan throughout the work. There is a lot of action and entwined plots to keep them thinking and a number of possible suspects to consider. Cavanaugh is an intriguing character, one who I'd like to see in other mystery tales as well. His step-brother, Jack Bennis, ex-soldier and current Jesuit priest, is also compelling. Their interaction throughout the work is fun to watch. I recommend this book -- it's a lot of fun.