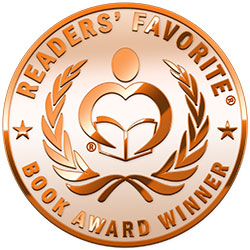 Reviewed by Vincent Dublado for Readers' Favorite
Life Lessons by J.E. Rowney is an inspirational New Adult novel about Violet Cobham who dreams of becoming a midwife. Now the path to midwifery is hard work, and being part of a team, learning how to get along with and respect other members of staff are essential. And while Violet is not afraid to get her hands dirty, the demons of anxiety that have been hounding her since she was eleven trigger her self-doubt. Luckily, her best friend Zoe provides her with much-needed support. But will it be enough to help her get through a vocation that will make immense demands upon her, where there will be days where she becomes more like a social worker for every woman, baby, and even husband?

In Life Lessons, J.E. Rowney deliberately positions Violet as an inspirational character study for others to emulate as she bravely squares off against the challenges of midwifery, and, through the help of her best friend, navigates her way out of anxiety. I salute Rowney for crafting a novel that espouses what many readers could perceive as a well-worn message, but this is delivered in a rare scenario that you least expect. Effectively told in a first-person POV, Life Lessons has an observational and realistic tone that conveys some melodramatic sentiments without any lachrymose clichés. It evolves far more than your typical girl power novel with its well-written prose that supports its inspiring message. It's a novel that has the potential to brighten up anyone's day, and for that alone, it deserves your attention.