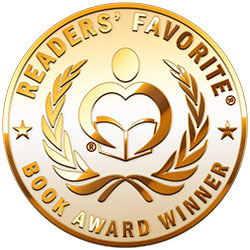 Reviewed by K.C. Finn for Readers' Favorite
Light of Truth is a work of romance fiction in the contemporary and Christian sub-genres and was penned by author Sherry Crandell. Forming the third novel in the Michelli Family Ties continuing saga, this standalone read features the youngest brother of the family, Rocco, who joined the family later in his childhood after discovering his connections to them. Now firmly belonging to the brotherhood, Rocco tries to move on in romance but finds that nobody compares to Libby Cash whom he met years ago. So when Libby and Rocco are reunited, and Libby's engaged to a new man, complications of the family kind are bound to arise.

Author Sherry Crandell has crafted a highly engaging romantic and family drama that will be certain to captivate its audience from the very opening chapter. The interpersonal intrigue surrounding Libby and Rocco, and the mystery of her young son Zach, is well played out to give just the right amount of suspense and surprises, keeping readers guessing until its interesting conclusion. I also really liked the dialogue and the different ways in which the characters express their emotions, which I thought were very realistic in their situations. Libby is a highly endearing female lead with a lot of complicated decisions to make, and it's easy to root for her and hope that she chooses the right path. Overall, Light of Truth is a sure-fire way to escape into a world of high drama, emotional triumphs, and excellent romantic writing.