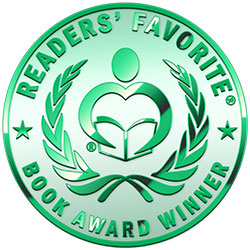 Reviewed by Rabia Tanveer for Readers' Favorite
Light Speed by F. Rob Dorsey is an interesting science fiction novel that covers multiple grounds while doing them justice. The novel begins on a USS Resolute spacecraft that is taking its first journey into the vast and mysterious space. Aboard the ship is a team of humans who may seem ordinary, but appearances can be deceptive. The captain of the ship, Colonel Richard "Rick" Corbett and his first officer have a curious relationship. The first officer, Alice, is a sentient Generation V Artificial Intelligence that becomes his friend, his companion, and then something a little more.

The already complicated life on the ship is further complicated when Dr. Traube, a NASA scientist, creates a human replica of Alice, one that Rick cannot resist. But things get serious when the ship and its occupants make a startling discovery. They discover a humanoid species living thousands of light years away. This is where things start to get a little suspicious. When a tragedy occurs, there is nothing that Rick can do to save the people he loves or find the culprit who caused him pain. How come they happened upon this species? Can they really trust some humanoid species that appear like humans?

Finding love and acceptance in the most unlikely places is among the common themes of the novel. Of course, Artificial Intelligence is another theme that the author, F. Rob Dorsey, explores very deeply. I loved the complexity of the story and how the author gave it time and page space for the characters and the story to flow. The characters are developed well. Rick is given time to grow, expand his horizons and enjoy life. Alice was a real enigma, but that only made the novel more interesting. I thoroughly enjoyed it. A truly exceptional story.