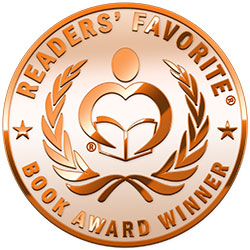 Reviewed by Kathy Golden for Readers' Favorite
Linus the Troll is written by Rosie Talley. It is the story of a young troll, Linus, who is a study in contrasts. The most outstanding aspect of the story is the way that Linus's physical features are contrasted with his personality. Readers soon discover that he's not at all what they would expect based on his appearance. He has fangs and long green teeth. His skin is scaly and cold. But he is so much more than all of these features. The color of his eyes would be considered off-putting, but they are, by turns, full of laughter and caring and warmth. The author, Rosie Talley, has taken advantage of the opportunity to give us a character like this to illustrate how important it is to look past the surface and beyond appearance to see the true person behind the physical attributes. How easy it would be to hurt the feelings of someone like Linus were he judged only on the way he looks.

I personally think Linus would make a beautiful, comforting, and protective stuffed animal that children could snuggle with or carry around everywhere. His favorite music is played on an instrument that totally surprises the reader, as does one of his favorite hobbies. The end of the book also includes some fun activities. My compliments to the artist, Anna Benczedi. I liked Linus from the very first image of him. His coloring of green and purple and those wonderful peach-colored ears all work together to make him delightful looking and huggable. I encourage you to meet him and see how irresistible he is. Thank you, Rosie, for your story.